Welcome to Del Dios Peruvians, home of the smoothest naturally gaited horses in the world. No TROT! No BOUNCE! GUARANTEED! Floating over the ground, that's what riders experience here!
We have lessons for all ages, however, we specialize in adults wanting to begin or get back into riding.
Watch the video below to see the lovely movement of the Peruvian horse, and how the rider is almost motionless.
The knowledge trainer Jody Childs has acquired throughout her lifetime is expertly passed onto her students.
She possesses the innate ability to transfer her knowledge of horses with easy step by step instructions and custom tailors each lesson for each student. Be it pleasure, competition, trail riding or natural horsemanship, you can find it all here at Del Dios Peruvians.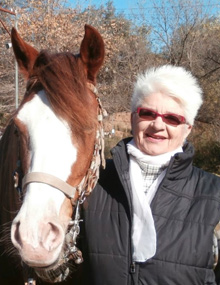 There is no time like the present to fulfill your childhood dream of confidently riding a horse, or to provide that opportunity for your loved one.
There is a spiritual relationship between human and horse, moving together in harmony, that is lifechanging.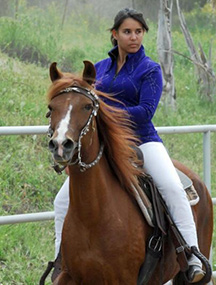 Come and experience these luxurious horses firsthand with an introductory lesson.
This rare breed has a fiery spirit, gentle nature and a willingness to please that makes them an outstanding horse to ride whether you are an experienced rider or getting into the saddle for the first time.
Experience the passion, the healing power, the thrill, and the sheer delight that awaits you here at Del Dios Peruvians!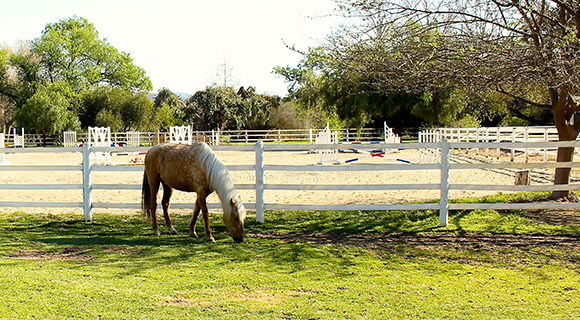 Located in Rancho Santa Fe, our ranch is a welcome retreat from life's trials and tribulations. This well maintained facility includes large open riding areas, lovely grass pastures, a picnic table, and plenty of shade to enjoy on warmer days.
"No hour of life is waisted that is spent in the saddle."--Sir Winston Churchill